"Behind every problem is an opportunity."

Galileo Galilei
Have you also happened to hear or read this famous phrase from Galileo Galilei?

It must be admitted that it is an excellent reassurance, but when you are struggling with a grit to solve, it is not always easy to think of the positive side of what is happening.

The birth of COCOcera, the original Brazilian waxing for delicate skin, has shown us that when all seems to be lost, a mind-bending idea can be born, capable of turning an obstacle into a genuine stepping stone.

But let's take a step back.
2017

Da una mancanza nasce un' idea
For several months we had been struggling with the search for the "perfect Brazilian waxing" to offer our clients. Not that there was any shortage of offerings, quite the contrary.

The problem was to find, in a market as taken by storm as the epilation market, a product that could meet three particular needs:

- impeccable effectiveness on the hair
- extreme gentleness on all skin types
- simple procedure of use

The negative outcome of our research had made us realize that we and our clients were looking for something that the market was not yet offering.

We could have waited for the perfect wax to arrive, trusting in the intuition and skill of who knows what entrepreneur, or rolled up our sleeves and implemented our own Brazilian wax idea.



As you read these lines, you will have understood that our decision was to go into the field.
2019

Un esperimento che segna la svolta
Ours had become a regular appointment.

For over a year we had been meeting every Monday at the beginning of the month to experiment with the waxes we were gradually formulating and to take stock of the situation. Each time we would get closer to the hoped-for result, but never managed to achieve it.

Formulating a single wax seemed impossible, and the best we had been able to do was to make two, one effective with difficult hair and one suitable for treating delicate skin. However, we could not and would not settle for two mediocre products; we had to make a product that was excellent.

At the end of yet another day of work and discussion, assailed by discouragement at once again failing to hit the mark, we had come to a decision: to abandon the project.

Perhaps out of sheer annoyance or perhaps out of madness we emptied what was left of the wax for delicate skin into the container of wax for difficult hair.



We mixed the two waxes and the result was surprising.


From our unlikely experiment, the breakthrough: we had succeeded in obtaining a wax that was extremely gentle on the skin and at the same time highly performing on the most difficult to remove hairs.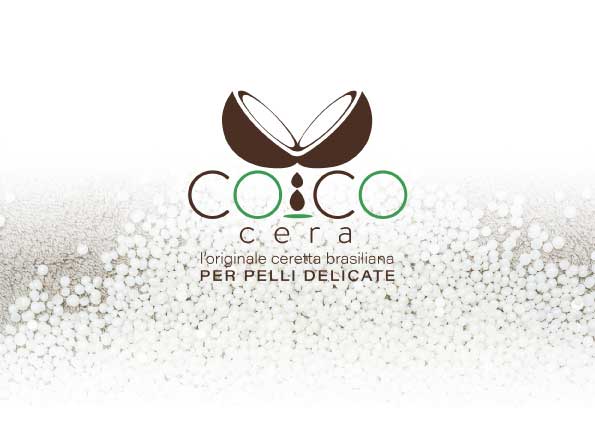 COCOcera was born
the original Brazilian waxing for delicate skin
While our perfectionism slowed down the birth of the project we were working on ultimately pushing us almost to abandon it, it also sheltered us from a possible failure called mediocrity.
WHAT ARE YOU WAITING FOR? YOU JUST HAVE TO TRY COCOcera FOR ONLY 10 EUROS.

- Choose on the map the COCOpoint nearest to you
- Click on the NAME of the selected beauty center
- A page will open on which you will see all the institution's data and can leave your details

YOU WILL RECEIVE BY EMAIL THE "INVITATION TO TRIAL" VOUCHER To be shown at the COCOpoint YOU CHOOSE.

At the end of the treatment, our partners will treat you with an exclusive gift!
WITH COCOCER
You'll have the skin you've never had and always wanted!