IS YOURS DELICATE SKIN?
You can finally wax without fear
The skin is "sensitive" when it reacts in an adverse way to the action carried out by physical agents (such as the tearing of waxing) or chemical agents (such as the application of a cream), manifesting in a more or less visible and intense way: flaking, itching, redness, burning.
Climate change, the aggressiveness of some commercial detergents, synthetic textile fibers, or the chemicals used to treat them, have contributed substantially to the increase in cases of people complaining of particularly sensitive and reactive skin.
Waxing is certainly one of the most dreaded practices for those who seek to protect their skin as one would protect a crystal vase.
Yes, because in addition to the pain of tearing, those with particularly sensitive skin struggle to cope with postepilation irritation (redness, spots, pustules, burning sensation), which in less fortunate cases continue for several days after treatment.
One only has to search the web for "gentle skin waxing" to see how widespread post epilation discomfort is among users.
Here are two typical stories:
"Hello everyone, I have to say that for years I have only ever shaved myself with a razor, but you know the results are always horrible and unsatisfactory, since last year I have been waxing...I have never shaved my groin with wax though, I have very delicate skin...this year I want to try it...but I am very afraid of the consequences because after waxing I always have skin problems for several days..."
"Good morning everyone, I stopped waxing since I had for weeks many spots due to burns. During these days I couldn't sunbathe or even go to the pool, I was too ashamed, my marks were so obvious... The electric razor obviously I can't use it as it causes more pain than normal for someone like me who has very delicate skin and is highly harmful. Are there any solutions besides the bad razor method?"
SHAVE
DEPILATORY CREAM
LAMETTA
CLASSIC WAXING
They are tools that fail to meet the needs of those with skin sensitivity and often, not even those who claim to have "normal" skin.
The only solution?
Accept an unspecified number of contraindications in order to have smooth, hairless skin.
Fortunately, things are no longer like that.
A waxing product designed precisely to successfully treat even the most sensitive skin and reactive areas of the body has recently entered the market. Those who use it get such extraordinary results that they end up calling it -the only viable ally- when it comes to hair removal.
THE REASON FOR THIS EXTREME DELICACY IS TO BE FOUND IN THE WAX FORMULATION ITSELF AND THE WAY IT WORKS TO REMOVE HAIR.
1. Non-aggressive ingredients
2. No trauma to the skin during tearing, because the wax penetrates the hair collar and sticks only and exclusively to the hairs.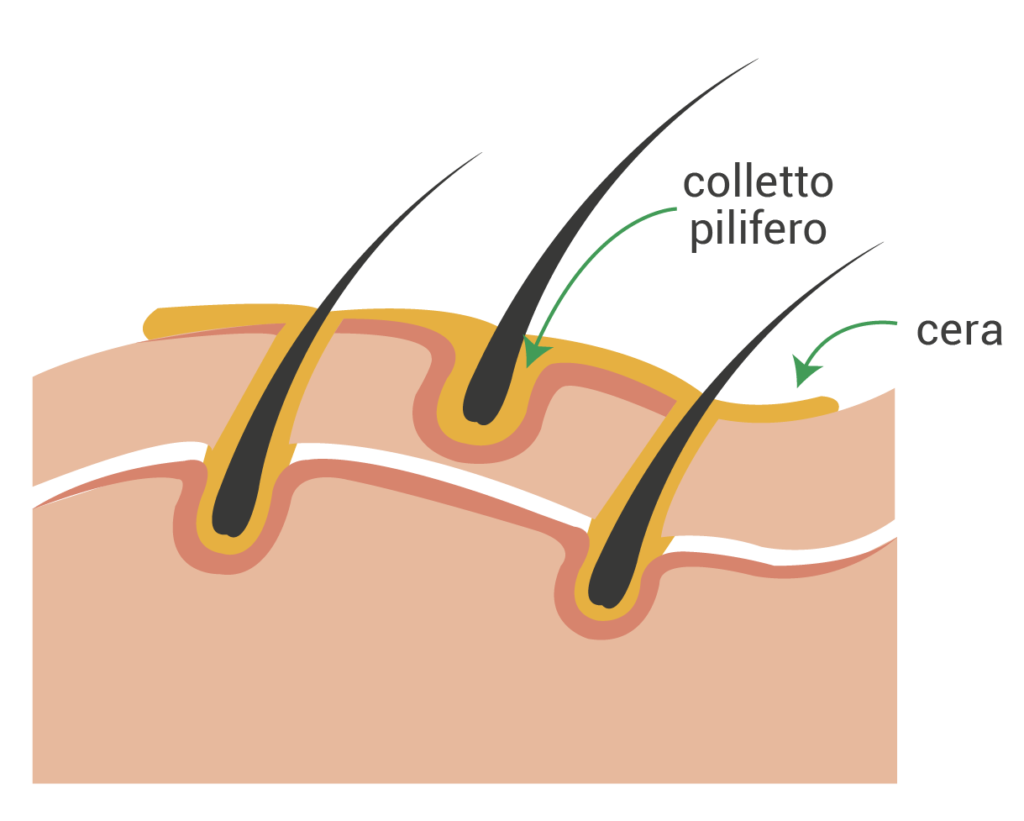 The name of this innovative wax?
COCOcera, the original Brazilian waxing for delicate skin.
In addition to its extreme gentleness, COCOcera differs from other waxes on the market because.
CAUSES LESS PAIN
In common waxing, 80% of the pain is caused by the tearing of the wax, which also involves the skin. COCOcera sticks exclusively to the hairs so the one and only discomfort is related to their removal!
DOES NOT CAUSE REDNESS AND FOLLICULITIS
PROVIDES SLOWER AND LESS CONSISTENT REGROWTH
COCOcera extracts even the shortest hairs from the root. In this way, the hairs not only grow back more slowly, but also appear thinner, weaker, and fewer in number.
EPILATING WITH COCOCERA MEANS SMOOTH, FLAWLESS SKIN FOR A LONG TIME, NO INGROWN HAIRS, AND FINALLY "DIFFERENT" REGROWTH.
A GROWING NUMBER OF PEOPLE HAVE ALREADY TRIED IT, READ WHAT SOME OF THEM SAY.
If you have always had bad experiences with waxing or if you have always avoided waxing so as not to put your skin at risk, you just have to try COCOcera. To touch its extreme gentleness and effectiveness, we give you the chance to try it at a special price.
Click on the button below, choose the COCOpoint nearest to you e download the INVITE TO TRIAL.
You can try COCOcera for only 10 Euro and receive an exclusive free gift!
YOU TOO START EPILATING WITHOUT HAVING UNNECESSARY WORRIES AND GIVE NEW LIFE TO YOUR SKIN!